Policies & Procedures Manual (Print)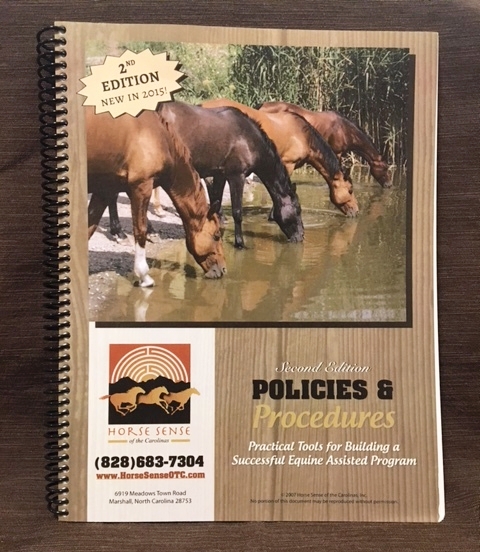 Policies & Procedures Manual (Print)
Why reinvent the wheel when you can use the Horse Sense Policies & Procedures Manual as your guide?
Here's a small selection of the form templates you'll be purchasing when you buy the Policies & Procedures Manual:
Compliance
Confidentiality
Conflict Resolution
EAGALA Approved Provider Standards
Equal Opportunity Employment
Exit Interview
Family Medical Leave Act
First Aid Stations
Harassment
HIPAA
Injury On The Job/Worker's Compensation
Intake Procedures
Licensure, Certification and Registration
Medical Records Storage
Sliding Scale Fees
Therapist/ES Post-session Debrief
AND MORE!
Designed specifically for EAP/EAL businesses, this is an invaluable resource for any company, at any stage of the game! With your purchase, you will receive a PDF for reference and a workable Microsoft Word file that you can modify and edit to suit your specific program and needs - all sent directly to your email inbox! You'll also find the Horse Sense Forms and Paperwork in the appendix of this manual, with lifetime updates each time we at Horse Sense update our internal paperwork!